As one of Australia's leading skillion roof shed providers, the team at Local Shed Solutions designs, manufactures and builds quality skillion sheds to our client's needs and specifications.
So, what makes the skillion shed unique? Well, the skillion roof is a modern-looking design with a variable pitch. This makes the skillion roof perfect for rural, domestic, and architectural buildings, both aesthetically, and as an efficient solution for drainage and boundary height restrictions.
A skillion roof has one single flat surface that can be varied to increase runoff characteristics which makes them well suited to high rainfall and snow areas to maximise water catchment.
Highly Versatile, Quality Skillion Sheds For Australian Farms
Our skillion roof sheds come with all the features of our other buildings, including prefabricated Rectangular Hollow Section (RHS) and Universal Beam (UB) steel frames ready for bolted assembly. So, whether you are in the market for a skillion roof shed or a traditional barn shed, Local Shed Solutions is providing the same high standard for quality manufacturing across the board.
BRING YOUR VISION TO LIFE
We design, manufacture, and build the best quality skillion sheds on the market, all of which are created in accordance with the specific client's needs.
As experienced manufacturers of skillion roof sheds, we proudly support the work of Australia's suppliers and manufacturers. Each shed, regardless of design style, is individually designed, manufactured, and engineered to the specifications and preferences of the client. From COLORBOND® cladding to extras like insulation and skylights, you get to create a skillion roof shed to suit your needs.
As an Australian supplier, we understand what it takes for structures to hold up within Aussie environments. That's why we can say that our skillion sheds are engineered to last a lifetime, fully complying with all Australian standards and rated to Region A, category 2. That means our skillion sheds are at the highest rating outside of the cyclone rating. Local Shed Solutions (LSS) can also engineer custom sheds including 7B, 9B and class 1 sheds. Local Shed Solutions (LSS) proudly supports Australian manufacturers and suppliers.
Your building can be designed to suit the equipment you need to store. Adjust height, span, and roof pitch to suit your requirements and maximise storage space.
PROFESSIONAL-GRADE COLOUR OPTIONS FOR OUR SKILLION SHED RANGE
Please note: colours may display differently depending on your monitor.
Download Colorbond Colour Chart
At Local Shed Solutions, you get:
Australian
Made Steel
Top quality, galvanised RHS steel. Strong, durable and built to last a lifetime.
Fully customisable to your needs
All the flexibility, security and optional extras you need.
COLOURBOND® cladding
Select your choice of durable COLOURBOND® cladding with your choice of colours.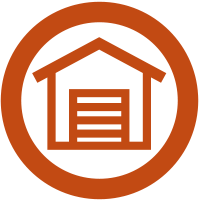 Fully manufactured sheds
Choose from our existing range of designs to suit your storage needs.
Delivery and installation
Our experienced network will organise and manage your project with ease.
RHS and Universal Beams
A strong, durable and structurally sound superior product. Compliant to all Australian standards.
Multiple footings options (no slab required)
The choice of natural floor, concrete or a combination of both, gives you the flexibility to incorporate heavy machinery.
Site specific engineering
Every job is specifically engineered and manufactured to suit your individual requirements.
Category 2 Wind Rating
Local Shed Solutions provide a superior product to withstand the Australian climate.
Roof Ventilation
Fibreglass Skylights
Personal Access (PA) Doors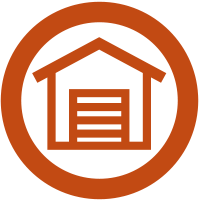 Roller Doors (Chain & Remote)
Windows
Concrete Flooring
Insulation
WHY CHOOSE LOCAL SHED SOLUTIONS FOR YOUR AUSTRALIA-MADE SHED - BENEFIT SCORE CHART